ASCO 2023
2 June 2023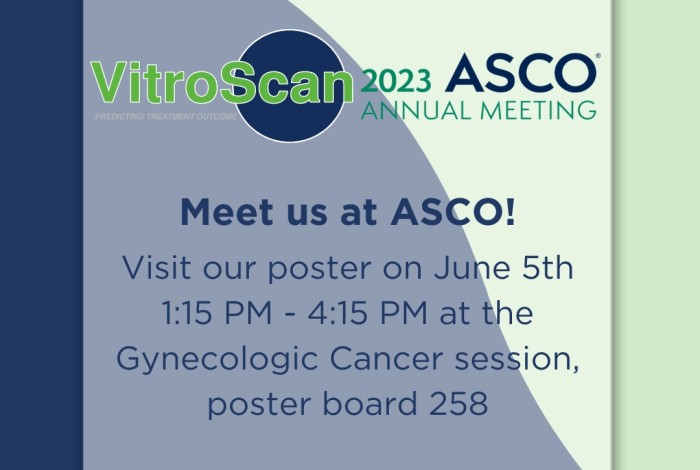 Nelleke Ottevanger, principle investigator from the Radboudumc, will be presenting our most recent results on patient-specific prediction of response to carboplatin-paclitaxel. Correlation of results from our 3D tumor testing platform to clinical responses and patient-specific sensitivity to second-line therapies will be presented. Besides this poster presentation, we look forward to discussing the application of our 3D tumor testing platform with our collaborating principle investigators Cor de Kroon, Judith Kroep, Anne van Altena, and other attendants.

Join us to explore the future of predicting treatment outcomes in patients with ovarian cancer: Monday June 5, from 1:15 PM - 4:15 PM (local time) at the Gynecologic Cancer session, poster board number 258.
We look forward to meeting you in Chicago!