InCephalo AG, University of Basel and VitroScan win Eurostars grant
9 October 2023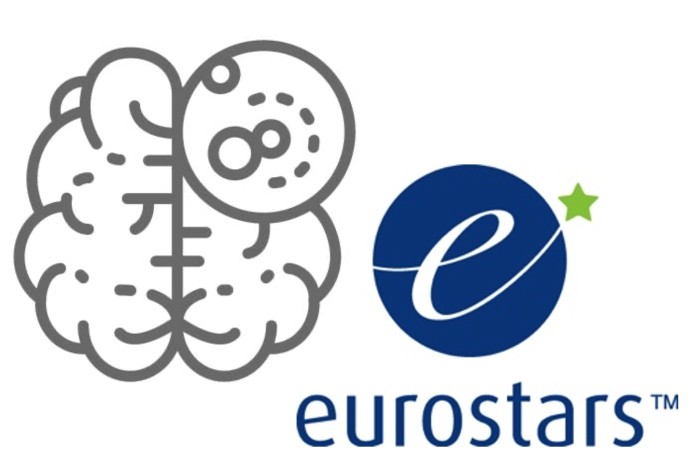 InCephalo AG, University of Basel and VitroScan receive competitive Eurostars grant (€2,3M) to accelerate the development of promising new drugs for Glioblastoma patients - CLEIO.
The consortium led by InCephalo AG has received the competitive Eurostar grant. The Swiss - Dutch consortium consist of three collaborating partners: InCephalo AG, University of Basel and VitroScan.
In the CLEIO project: The first-in-kind Compartment Locked and Effective ImmunOtherapy against glioblastoma, the consortium will: i) study the effect of InC01 (InCephalo's primary asset) treatment on established ex- vivo GBM models based on patient tissue, ii) discover new biomarkers for the response and non-response of InC01, and iii) drive clinical Phase II trial design through stratification of patient populations.
«We are excited to receive this grant as will allow us to de-risk our clinical development at such an early stage» says Dr Carlo Bertozzi, CEO and co-founder of INCEPHALO.
Willemijn Vader, CEO VitroScan: "It is a great opportunity for VitroScan to collaborate with these partners and integrate our expertise to develop predictive tools for new novel treatment options for glioblastoma patients".
Prof. G. Hutter, Neurosurgeon and Group leader at both the Unversity of Basel and the University Hospital in Basel: "As a treating physician, I see that novel therapeutic modalities are needed for brain cancer patients. In this collaboration, we are actively working to push InC01, a promising new modality, closer to the patient and on the way learn more about which patients are more likely to react.".
-------------------------------------
About INCEPHALO
InCephalo AG is a Switzerland-based preclinical biotechnology company founded in 2021 by leading experts in the field of brain cancer. The company leverages its proprietary technology platform to develop compartment-locked (C-Locked) therapies that are tailor-made for local applications for brain cancer. INCEPHALO's platform aims to deliver therapies to offer better response rates, more prolonged survival and improved quality of life to patients with brain cancer.
To learn more, visit www.InCephalo.com.
For further details, please contact:
Dr Carlo Bertozzi, CEO and co-founder bertozzi@InCephalo.com
About VitroScan
VitroScan is a Dutch biotech company founded in 2016 and based at the Leiden Bio Science Park. The company develops fast and accurate predictive testing solutions for multiple cancers and treatments to de-risk clinical stage testing and support better informed treatment decisions for cancer patients. VitroScan has established a solid network of expert clinicians at from leading cancer centers including LUMC, Radboudumc, ErasmusMC, and regional hospitals to develop in close collaboration with the end user.
Connect to our development via: www.vitroscan.nl
Dr. Willemijn Vader, CEO - info@vitroscan.nl
About Dr. Hutter, University of Basel
Dr. Hutter is a neurosugeon-scientist specializing in novel treatment against glioblastoma. His lab focusses on targeting the immune microenvironment, and his team has developed a range of patient-derived technologies to study the modulation of innate and adaptive immunity in the tumor context. The knowledge gained from the CLEIO project will ultimetly result in personalized treatment algorithms and novel local treatment strategies against this devastating brain tumour.
Prof. Gregor Hutter, Attending Physician and research group leader – g.hutter@unibas.ch, www.hutterlab.ch