VitroScan presents at BioBusiness Summer School
30 June 2022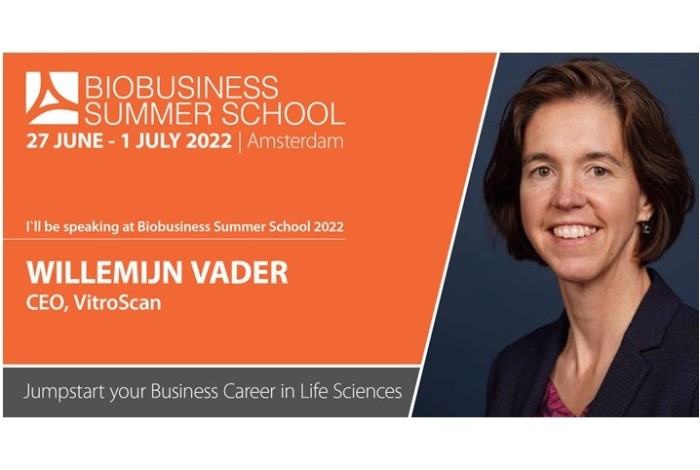 VitroScan has been invited to present at the BioBusiness Summer School 2022. After strong and positive evaluations by the participants of last year's edition Willemijn Vader - CEO of VitroScan will share her experience and vision in the session Business Model IV: Diagnostics Company. 
The predictive tumor testing solutions that are developed in VitroScan are presented as an example to leverage state of the art science and technology for application in the clinical setting. Strong collaborations with clinical experts from cancer clinics, interactions with stakeholders in the health care system and a strong team are crucial to deliver valuable predictive diagnostic tools for cancer patients.
The presentation is scheduled for June 30 from 9.15-10.30 at the Amsterdam Science Park. For further information visit the
Summer School website
for the programme and the complete list of speakers.